Darter Fishing at Dusk
Peter Kinchington, AAIPP APPLM, BSC, DIP ED, GRAD DIP RES MAN
Mooroolbark, Victoria AUS
Australasian Darter (Anhinga novaehollandiae) with a Redfin it has captured. Darters swim with their body submerged creating a wake.
Purpose
Behavioural (fishing) image of a Darter for my biological stock library.
Equipment / Technique
Nikon D500 body, 200-500mm ed lens @ 500mm, f5.6
---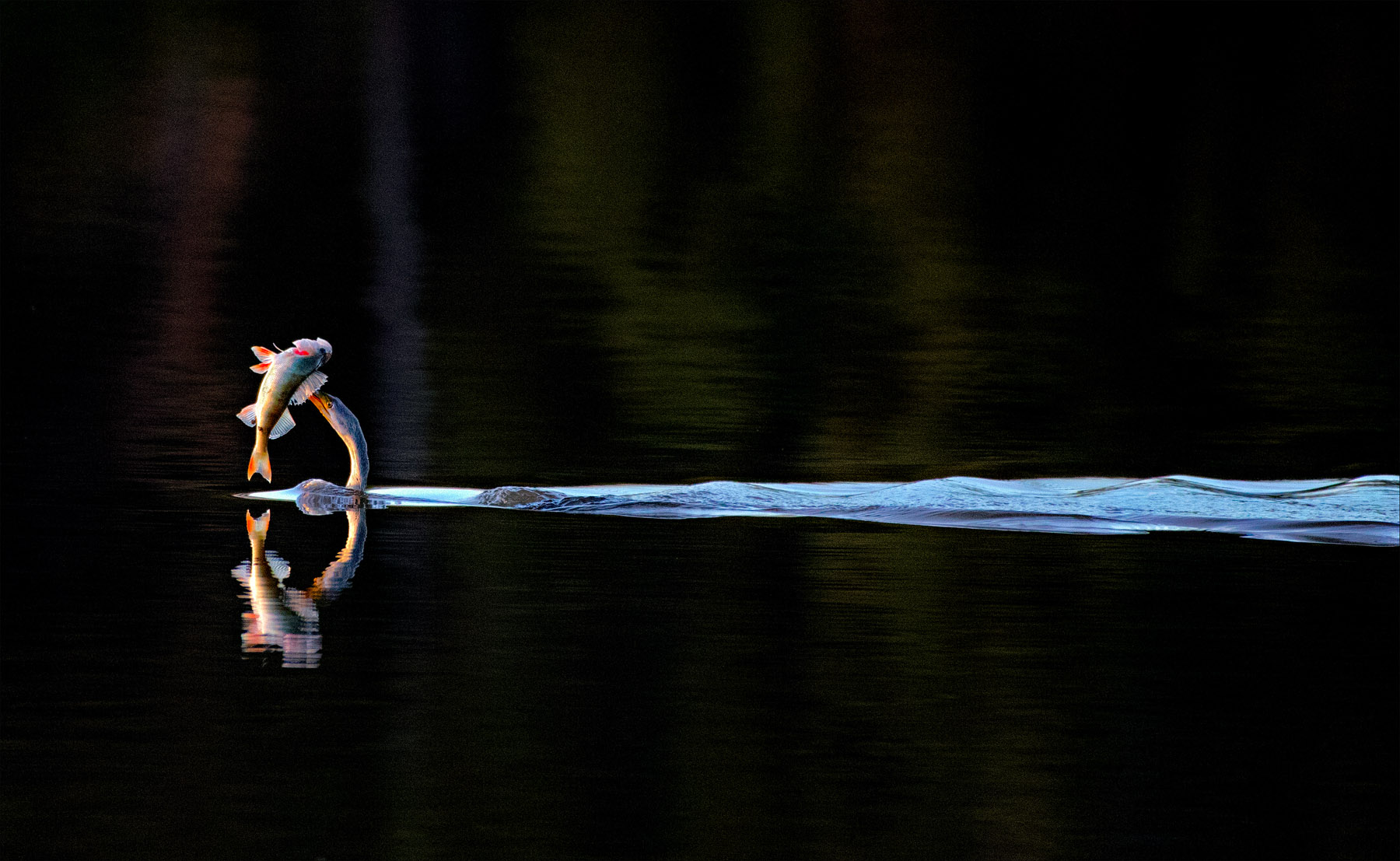 "I think this is an extraordinary because of the lighting, composition, and timing. The black background enables the darter to be seen clearly and the evening light on both the darter and the fish is beautiful. The photographer has captured the moment when the fish was exactly in the right place - completely out of the water and the reflection of the fish and darter adds another beautiful element. The blue of the water trailing behind is like an arrow piercing the black background. An exquisite capture."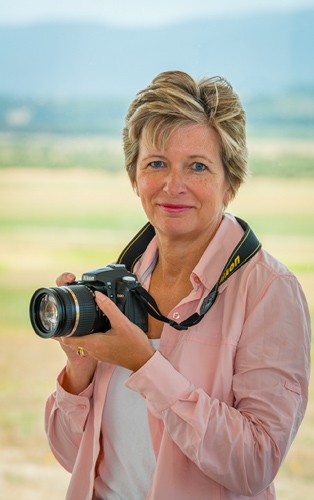 Gigi Williams
Retired Director of Media Department
Royal Children's Hospital
Melbourne, Australia