Wound Photography Tips
Julia Serat is Medical Media Services Manager at Shriners Hospitals for Children – Northern California. She celebrated her 20th anniversary at Shriners in March 2014. She has received numerous professional awards in photographic competitions, and has had photos published in textbooks, scientific journals, and photo annals. She has also participated in media and artists' exhibitions, including the biennial Children's Hospital Association Photo Exhibit, where she most recently placed in the top ten of 250 entries.


Julia Serat
Clinical photographic documentation of a wound by a skilled medical photographer is an effective way for a medical practitioner to assess healing. Photographs can also provide a record of the natural course of treatment; mitigate liability concerns; document the status of the skin; and be used for teaching, research, and publication.
Before taking photographs, clean the wounds and surrounding areas to avoid confusion, and place scales next to the wound to give a reference to the extent and size. Ideally, scales should be around half the size of the wound. Photograph the patient lying down in a relaxed position since some wounds distort easily.
Below are some additional tips for photographing a wound:
Hold the camera perpendicular to the wound.
Since the wound area usually fills the frame, there is no need to use a special background for close-up shots. Our patients usually have a bedsheet or a blue chux pad underneath them or the wound area.
Take a general establishing shot of where the wound is located, including a wide area of the healthy tissue (see photos 1 & 2).
Depending on the positioning of the patient, the wound surface may not be totally visible. Have the practitioner assist by stretching or spreading the skin to ensure that the subsequent photograph covers the entire wound area (see photos 3 & 4).
Take a series of close-up shots using flash. Standard diffusion techniques can be incorporated to minimize any glare or reflections.
For shadowless, even lighting, a ringlight can also be used. However, the shadowless light may obscure the depth and contours of the tissues. Ringlights can be effective for recording wound cavities, but can also result in overly flat images (see photos 5 & 6).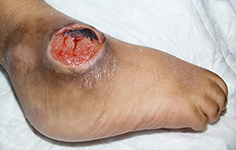 Photo 1: establishing shot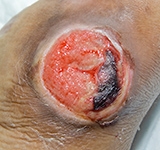 Photo 2: close-up shot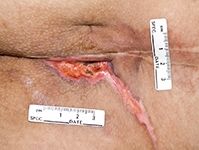 Photo 3: skin folded over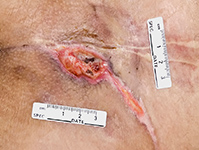 Photo 4: skin stretched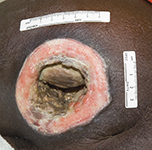 Photo 5: no ring flash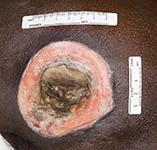 Photo 6: ring flash
For assessment of comparable views of wounds, vantage points and camera/subject distance should be replicated as much as possible when photographing. A 35 mm digital single lens reflex is the camera of choice. Lenses with macro capabilities should be used; we use a 17-70 macro lens for much of our clinical work, including wound care. For effective lighting, a portable electronic flash should be used over or close to the lens. Pop-up flashes on DSLR's can be useful for on-axis lighting in some situations as well. We shoot with the room lights on, but turn off any bright over-the-bed lights.