Charles Hedgcock, RBP, FBCA
Get to know our Emeritus Member Charles (Chip) Hedgcock
I was first inspired to pick up a camera in high school. I was taking a graphic arts class and my father let me borrow his old Argus C3 35mm camera; a "brick", some called it, and it did in fact resemble one. Through that camera I ran my first rolls of black and white film, processing them in the school darkroom.
After high school where I studied art, photography and offset printing, I attended Pima Community College in Tucson Arizona, and later Arizona State University in Tempe, Arizona, in which places the photography programs were in the Fine Arts Department. I enjoyed the programs, and found the students there interesting, but I didn't feel like I was learning the things I needed to know to actually earn a living as a photographer!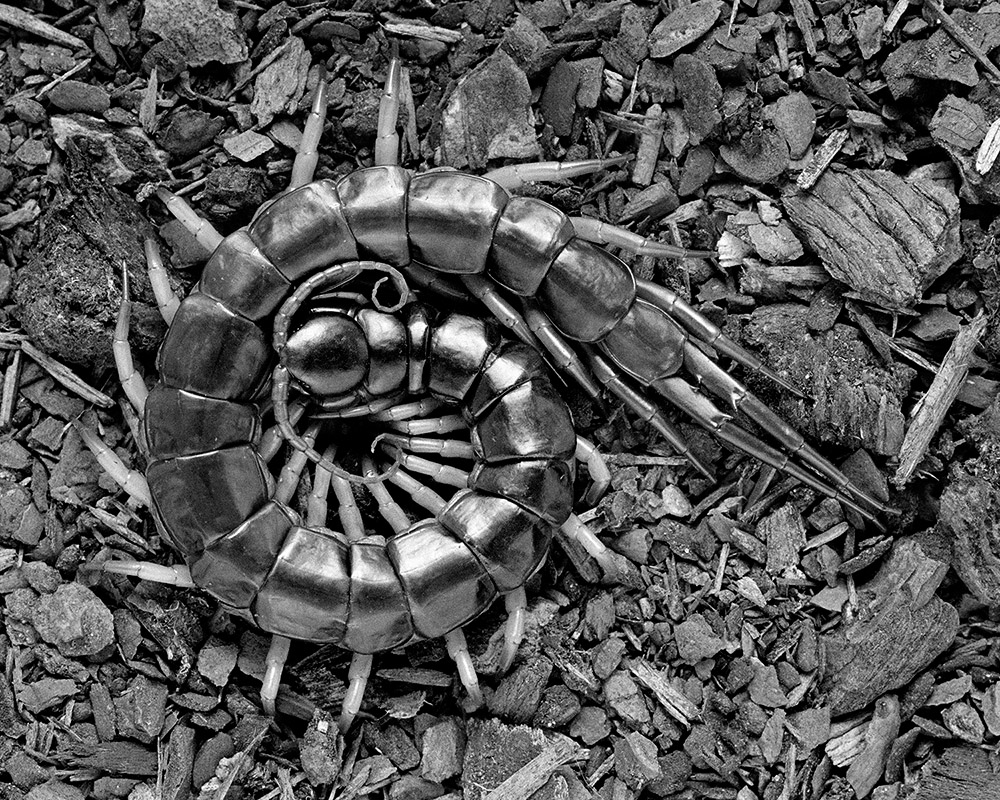 In 1979 I applied to, and was accepted by, Brooks Institute of Photography in Santa Barbara California. I graduated from Brooks with a BA in Commercial Photography. For most of my life I have been interested in natural science, especially insects, and outdoors sports like rock climbing and backpacking; while at Brooks, I used those interests as subjects for student assignments whenever possible.
Attending Brooks turned out to be a smart decision and wonderful experience. I learned a great deal, studying commercial studio lighting and industrial/scientific as well as natural science photography techniques. After I graduated, these studies helped me achieve a position at the University of Arizona's Medical School in the department of Biomedical Communications. There I was able to apply my schooling to real world assignments. I had never considered a career as a medical photographer but it was a very fortunate place for me to land and an incredibly educational experience!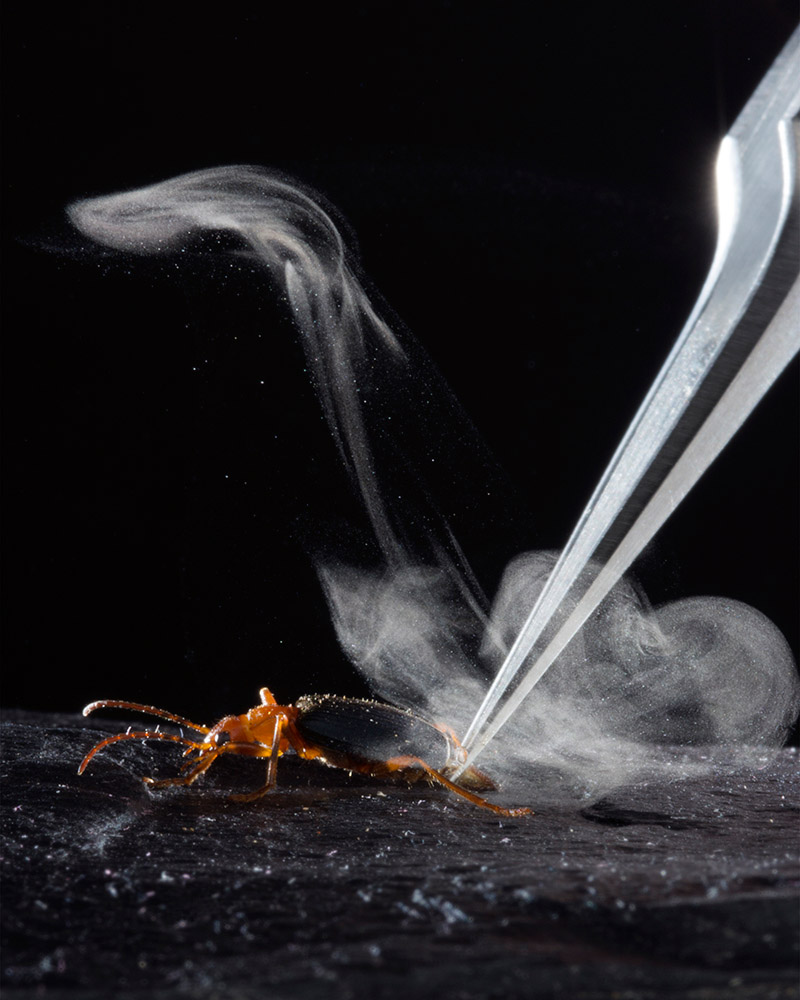 While working at the hospital, I started working to become a Registered Biological Photographer (RBP), I met Professor Ed Arbas in the Arizona Research Laboratories Division of Neurobiology at the University of Arizona, where they used insects as subjects to study nervous system development. Insects are one of my favorite subjects to photograph and Ed helped me with a few of my RBP assignments. Thanks to my getting to know Ed, I was invited to give a department seminar on photographing insects. Soon after that, the head of Neurobiology at the time, Dr. John Hildebrand, invited me to apply for the position of photographer for that department. I started working for Neurobiology in 1988 and worked for the department until I retired in 2012, 24 amazing and productive years! Soon after retirement, I began working part time for Dr. Wendy Moore in the Department of Entomology at the U of A, another wonderfully interesting and supportive position.
In 2009, I was invited by the environmental group, Sky Island Alliance, to be the Lead Photographer for a series of bi-national citizen science expeditions performing biological surveys in the remote "Sky Islands" of the Sierra Madre mountain range in northern Mexico. The expeditions, and my participation with them, continue to this day under the auspices of the not for profit, Greatergood.org.
While working at the photography department at the University Medical Center in Tucson I learned about what was then called, the Biological Photographic Association (BPA), Gene McDermott, and supervisor Jim Fosse, were both members and RBP's and active in the association. With their support I decided to pursue my RBP.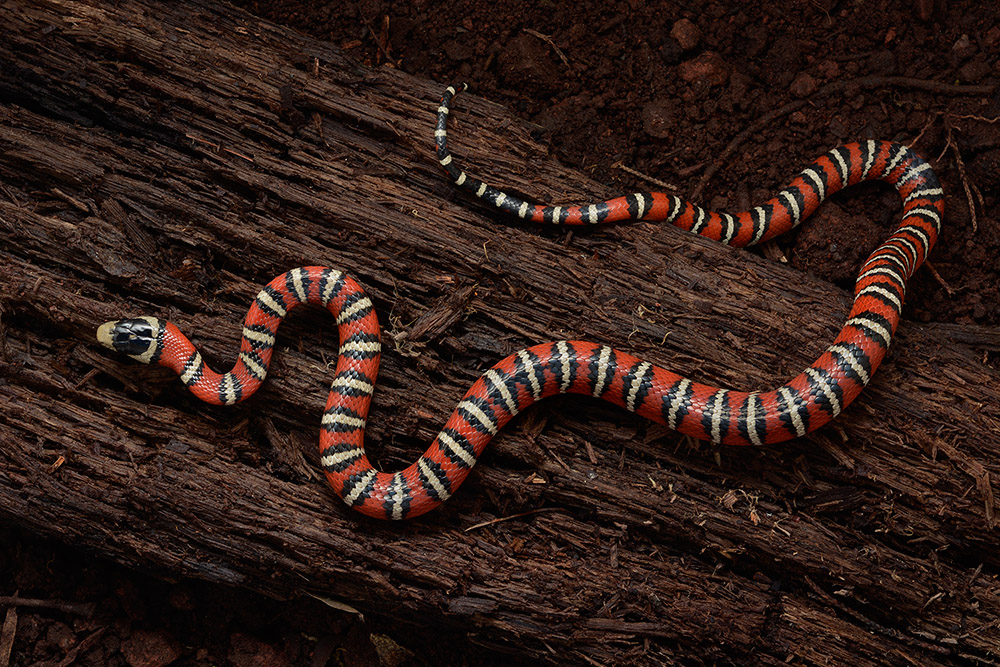 I don't think that I would have completed my RBP without the help and guidance of Jim Fosse. Jim's patience, technical assistance, and brain storming sessions truly made it possible for me to come up with ideas, and complete my assignments.
Although he didn't have a direct role in my training, natural science photographer, BPA member and RBP Joe Ogrodnick- noted for his wonderful images of insects- was certainly an inspiration to me as a new BPA member and young, aspiring photographer. The inspiration, support and lasting friendships I have found through the BCA have been invaluable.
I first joined the BPA in about 1984. I received my RBP in 1987, was elected a Fellow in 2007 and Louis Schmidt Laureate in 2016. During that time, I won numerous awards in the BioImages salons for my natural science Images. I have taught workshops and presented a number of papers for BIOCOMM meetings. The papers focused on natural science photography, photographing for biological surveys in Mexico and fine art photography, including alternative photographic techniques.
My retirement came about due to educational funding cuts by the state. So it wasn't by choice. Despite being concerned about where my life would go after my position was cut, I am still photographing. Pursuing more of the things I had always wished I would have time for; more fine art photography and gallery shows, experimenting with alternative photographic techniques, working as lead photographer for biological surveys in Mexico. I also volunteer with local environmental groups and help plant trees in Tucson neighborhoods to help alleviate the heat island effect of the city. I keep pretty busy.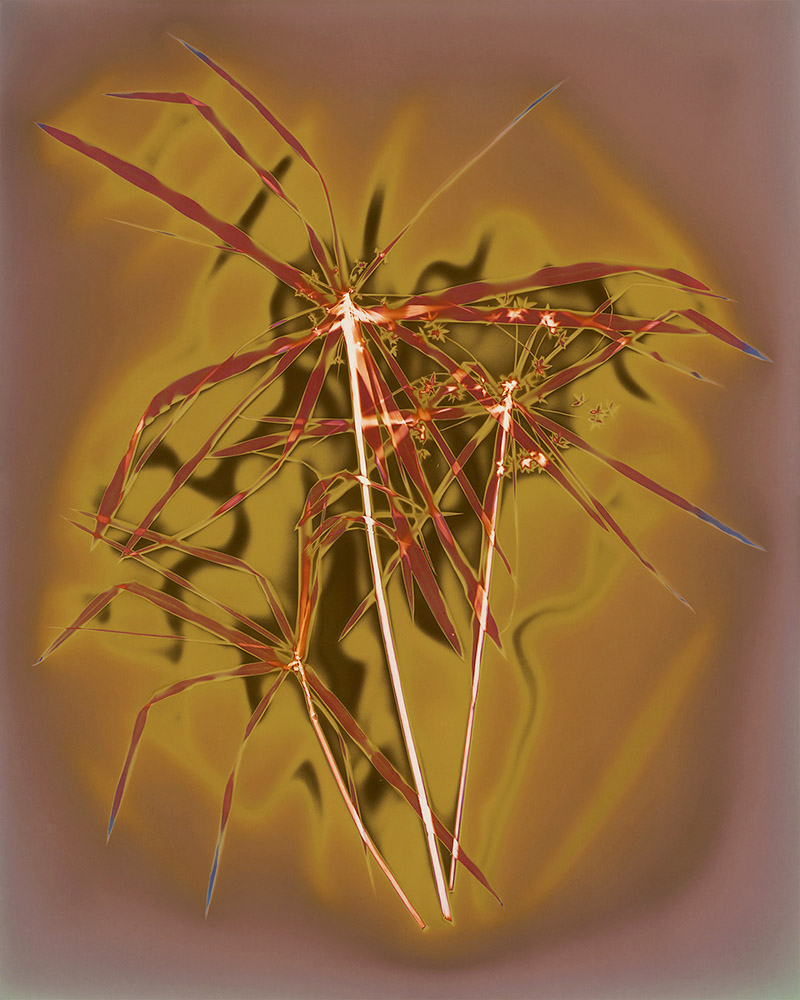 There was a good deal of pressure for me, as a young man, to make photography a hobby and get a "real job" to make a living like teaching school or working construction. I would advise anyone with a heart-felt desire to be a photographer to follow their passion. While your chances for any career you choose in life may not be outstanding, they are zero if you fail to pursue them. As Emerson said: "Do your work, and you shall reinforce yourself."
I still love the darkroom. I continue to appreciate and practice the traditional techniques of my craft; processing film, and crafting gelatin silver prints, expressing my love for this analog process, as well as my subjects.
I am concerned about the history of family stories; I can still take from my family's "archives"; the negatives carelessly tossed into a big Encyclopedia Britannica box that was stored, in less than ideal conditions, under my parent's bed. These negatives, some well over 100 years old, I can take into my darkroom and make a gelatin silver print, giving me access to my family's history, our story. Now, we have photographs stored on our phones, and the hard drives of our computers. What will happen in 100 years, will anyone be able to access those files, your stories?