Teresa (Teri) Zgoda
Systems Support
Phase One
USA
Bio
Teresa (Teri) studied Biomedical Photography at the Rochester Institute of Technology (RIT) in western New York. She took a myriad of scientific photography classes that taught how cameras worked, shooting in different wavelengths, forensic photography, underwater, surgical, and of course, microscopy. It was here she began the yearning to see what anything and everything looked like under the microscope. Her junior year she received the opportunity for an independent study using the science building's confocal microscope. This led into becoming the assistant for this lab, training students and running demonstrations on the microscope. The summer after graduation Teri spent at the Marine Biological Laboratory in Woods Hole, Massachusetts with Zeiss microscopes. She assisted in setting up microscopes, trainings, and troubleshooting. In 2019, Teri started a job at Brigham and Women's Hospital's neurology research department as a microscopy lab assistant. Like before, she assisted in training people on how to use microscopes, and in her free time image whatever she could get her hands on. Now, Teri works in support with the camera company Phase One, still doing troubleshooting and trainings but with a very macro scope of photography.
Web: terizgoda.com
Instagram: https://www.instagram.com/taz_photo_/
Microscopy as Art
Abstract Brief
Often microscopes are only used for one purpose: to reach a scientific answer and understanding to solve a problem. It could be difficult to have the time to focus purely on the enjoyment and aesthetic of a microscope slide, rather than be constrained by the experiment, needing to glean as much data as you can from an image. It can be surprising what will end up auto fluorescing when activated by a certain wavelength of light. From pre-made, mass produced slides for high school biology classes, to hastily arranged slides of tea leaves and makeup, it is an incredible adventure to see how these ordinary objects turn extraordinary with a little magnification and light.
Experimenting for fun with available slides is how I placed into Nikon Small World's competition, starting with image of distinction, moving up to honorable mention, 4th place, and eventually a first-place collaborative image with a fellow intern, Teresa Kugler. Even though these images were not part of a scientific experiment, they still hold a mass of information and scientific value.
The first-place image of a turtle embryo took the most effort and time out of any of our images taken before. It involved tiling, z-stacking, and merging of three fluorescent channels to create the final image.
Photos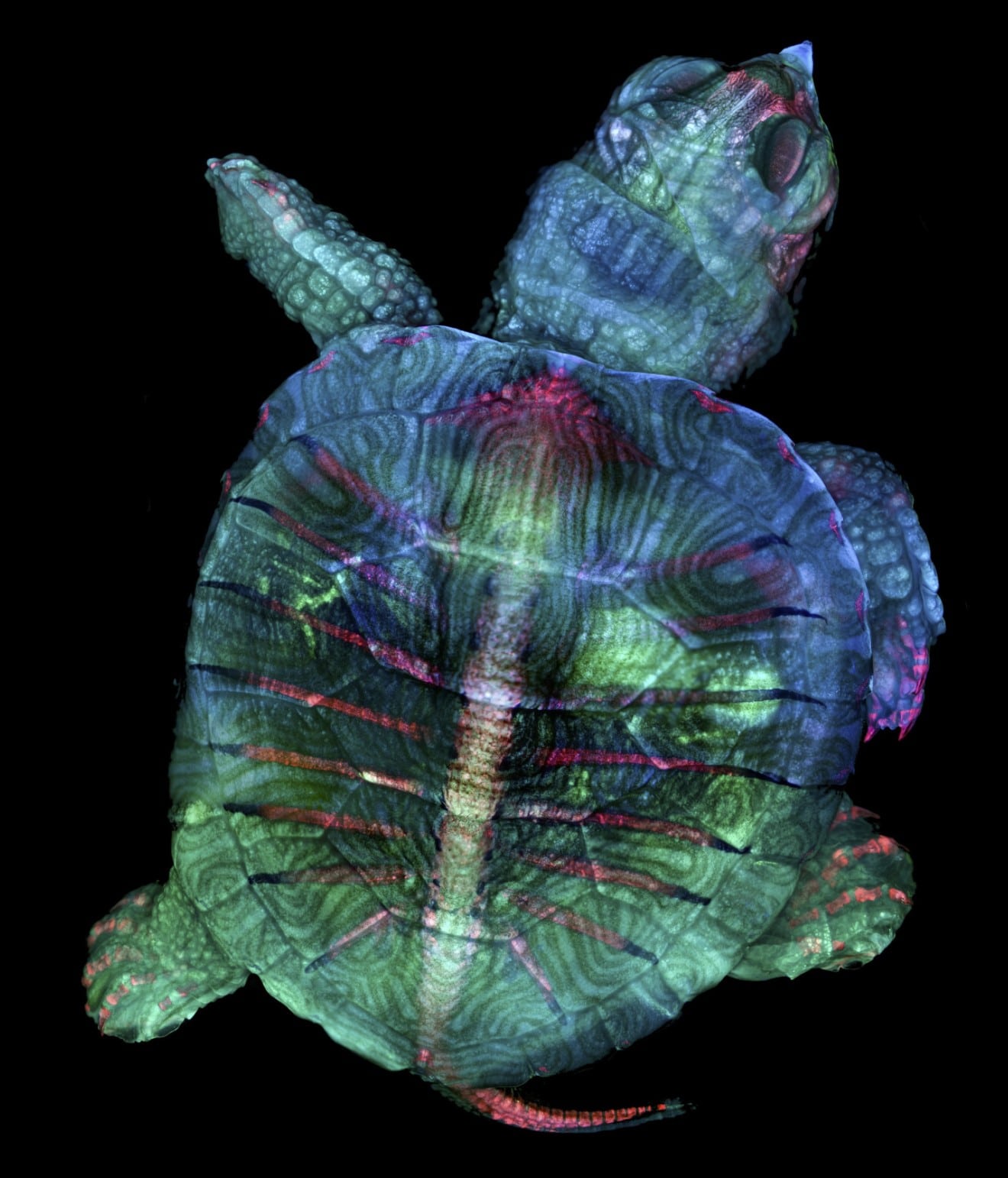 Turtle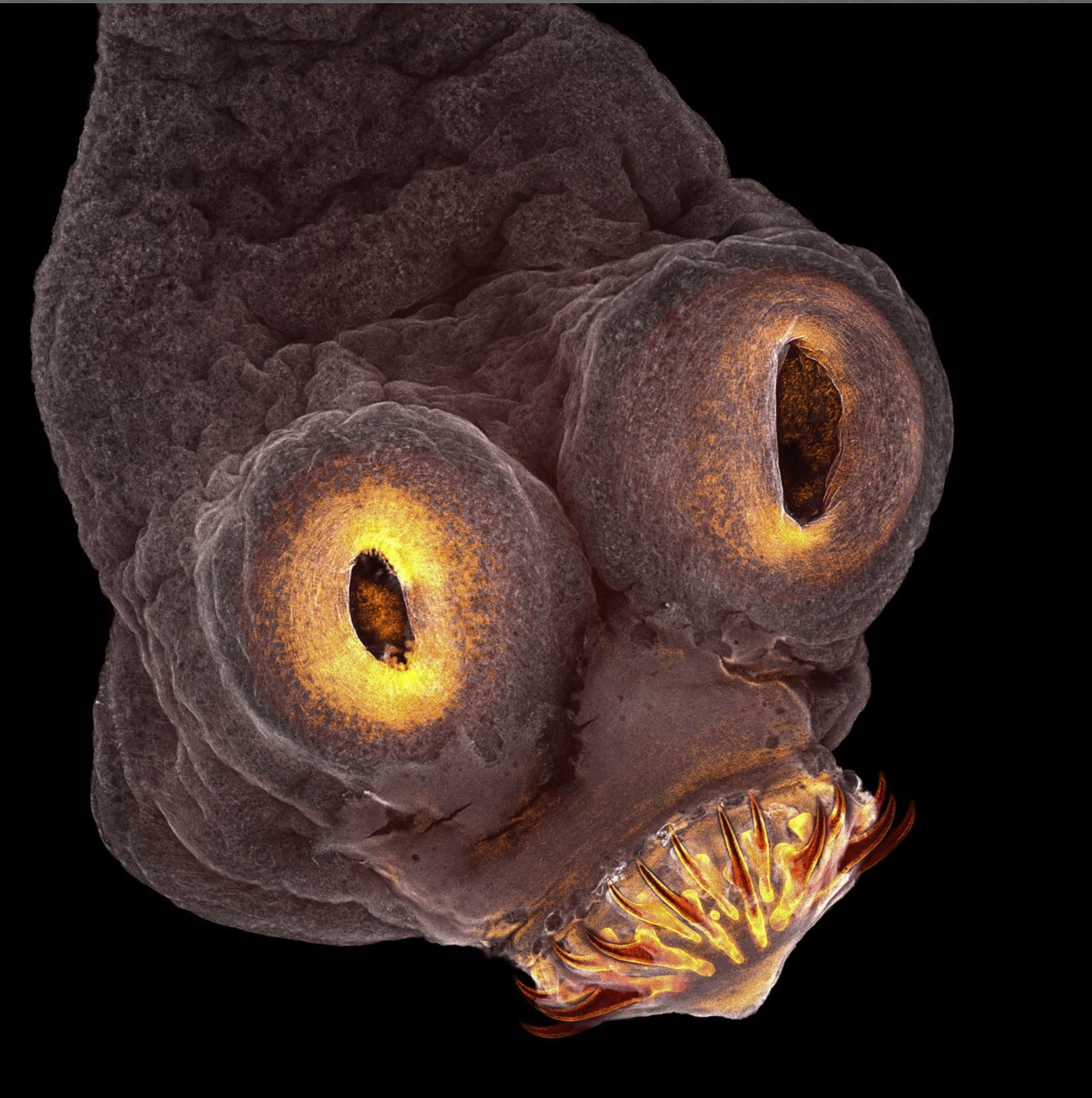 Tapeworm